#pAutomator Update: Christoph Grohe
Studying engineering is a feat in and of itself. This week's pAutomator is a student who also works for a tech startup in the heart of Silicon Allee. We chatted with Christoph Grohe about his experiences pulling off the two simultaneously. Surprisingly, achieving a work school balance isn't just due dates and stress, he admits "I like the creativity. You have more freedom actually [working for Visaya], that's what I really enjoy about working here."
Work School Balance
Right now, the number of college students who also maintain a job outside the classroom is about 50% and if you look at the data for part time students the number spikes to 80% [1]. Cynthia Murga, a senior account executive at Medley Inc, recommends, "Try to find a job that is flexible with your school schedule. An understanding employer can help you become successful at work and at school."
Here at Visaya, we (thankfully!) have the freedom to decide our own schedule. In this way we can schedule our work week around our needs outside of the office or vice versa. Of course, not all startups have adopted this practice and certainly not jobs outside of the startup universe.
Scott Hammond, a business professor at Huntsman School of Business suggests, "Make sure your manager knows you are going to school and knows you have increased work capacity because of that." If the people you work with understand your situation from the get go it could help you later on down the line.
No one said working while going to school is easy. This means finding an understanding job is crucial. Startups can provide a certain amount of freedom and flexibility traditional office structures cannot. In this way a startup could be the perfect piece to the 'work school balance' puzzle.
Christoph's advice for students hoping to work for a start up is, "DO IT!"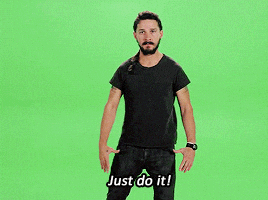 Can't get enough of #pAutomator updates? Follow the link to read our first one!
Sources: