Process Automation Industry Associations
Recently, the role of automation across Process Industries has significantly increased. Essentially, the industry represents a major force in enhancing the quality of a product. What's more, it improves process safety and plant availability. Further, it utilizes resources in an efficient manner that leads to operational excellence.
Some of the industries that are covered in the Process Automation industry include Water & Wastewater, Chemical, Food & Beverage, Life Science, Metals & Mining, Oil & Gas, Petrochemical, Power & Energy and Renewable Energy.
Also, with the rapid rise of recent technologies like Wireless Networks, Fieldbus, and Internet of Things, digitally implementing automation technology continues to increase in the process industries.
With this article, we cover a range of global associations. These are all part of the Process Automation industry. In what follows, we list those that help the industry adhere to regulation standards and allow access to professional recognition.
The International Society of Automation (ISA)
Headquarters: Research Triangle, North Carolina
Mission: "Setting standards for industry improvements."
To start, we present an association ISA, whose aim is to share advanced technical competence. It does this by connecting the automation community to achieve operational excellence. Thus, ISA represents a professional association that sets the standard for those applying engineering and technology to improve the management, safety, and cybersecurity.
ISA was founded in 1945. Since then, it has defined global standards. What's more, it certifies industry professionals, provides education and training, publishes books and technical articles, hosts conferences and exhibits. Also, it provides networking and career development programs for around 400,000 customers around the world.
The training and certifications cover areas such as Asset Management & Enterprise Integration, Control Systems, Cybersecurity, Building Automation, Communications, Plant Maintenance & Operations, Safety, Symbols, Terminology and Documentation, etc.
Here is our #pAutomator interview with Eric Cosman who has been involved in Industrial Automation Systems security and is also the founding member and current co-chair of the ISA99 committee on industrial automation and control systems security that is responsible for the development of the ISA-62443 standards.
Here is another #pAutomator interview with Sujata Tilak, Managing Director, Ascent Intellimation (India). As a part of her role, Tilak is responsible for providing technology and product leadership. She has also served as the President of the ISA Pune Chapter (India) from 2016 to 2018.
Measurement, Control and Automation Association (MCAA)
Headquarters: Virginia, USA
Mission: "Providing industry data, market trends and networking opportunities."
The next association MCAA is a resource for industry information. It also promotes networking opportunities for measurement, control & automation companies around the world. It represents the national trade association manufacturers and distributors of instrumentation, systems and software of industrial process control and factory automation around the world.
Further, It serves members by delivering the reliable management data they need to succeed. It also provides unique peer and customer networking and education opportunities. Finally, it offers a network of industry resources to help them solve their most critical business problems.
It provides industry data, market trends and networking opportunities for the unbiased market data for North America Market. All in all, it is a valued source of market insights, best practices, and future trends.
User Association of Automation Technology in Process Industries (NAMUR)
Headquarters: Leverkusen, Germany
Mission: "Generate value added by pooling the skills and competencies of automation technology users in the process industry."
The association NAMUR aims to improve the use of automation technology and encourage and support qualified and upcoming talent. It represents the international association of user companies and their interests concerning automation technology.
NAMUR includes over 140 member companies. It represents several thousand process control technology specialists, with around 300 participating almost in 40 working groups. These are in the areas of measurement, controls, automation, communication, process management and electrical engineering.
It cooperates with national and international associations that influence standardization committees, authorities and supervisory bodies to actively design industry standards and prevent cost-increasing standards in the industry. In addition, it also addresses the future issues of relevance for process control.
Open DeviceNet Vendors Association (ODVA)
Headquarters: Ann Arbor, Michigan, USA
Mission: "To advance open, interoperable information and communication technologies in industrial automation."
The association ODVA aims to promote the adoption of a viable industrial automation communications network standard based on the Common Industrial Protocol (CIP). Concretely, it advances open, interoperable information and communication technologies in industrial automation.
ODVA recognizes its media independent network protocol, the Common Industrial Protocol or "CIP™" — and the network adaptations of CIP — EtherNet/IP™, DeviceNet™, CompoNet™ and ControlNet™ — as its core technology and the primary common interest of its membership.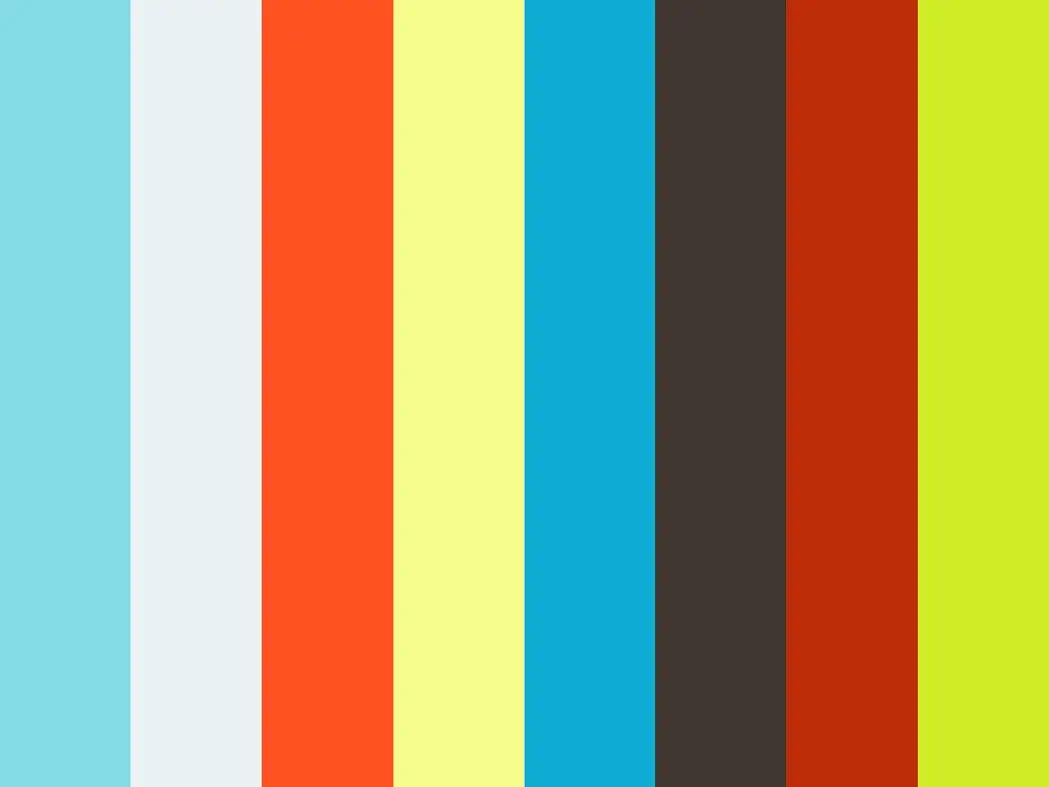 This was founded in 1995. Then, it sought the future interoperability of production systems and to integrate production systems with other systems. Now, ODVA embraces the adoption of commercial-off-the-shelf (COTS) and standard, unmodified Internet and Ethernet technologies as a guiding principle wherever possible. This principle is exemplified by EtherNet/IP.
Additionally, it provides the legal framework for member collaboration. Because ODVA's members are competitors, it takes measures to ensure that ensure that its activities comply with antitrust and competition laws.
FieldComm Group
Headquarters: Austin, Texas
Mission: "Develop, manage, and promote global standards for integrating digital devices to on-site, mobile, and cloud-based systems."
The association FieldComm Group provides services for standards conformance and implementing process automation devices and systems that enable and improve reliability & multi-vendor interoperability.
It represents global standards-based non-profit member organization. Importantly, it includes leading process end users, manufacturers, universities and research organizations that work together to direct the development, incorporation and implementation of communication technologies for the process industries.
In addition to HART and FOUNDATION Fieldbus communication technologies, FieldComm Group is responsible for the ongoing development of Field Device Integration (FDI) Technology. Founded in 2015, FieldComm Group allows developers of digital open standards to better collaborate on new and existing technologies. What's more, it helps them to increase the market share of digital field devices in the total device market.
It also provides services for standards conformance and implementing process automation devices and systems. Specifically, these systems enable and improve reliability and multi-vendor interoperability.
What's more, it leads the development of a unified information model of process automation field devices while building upon industry investment in the HART®, FOUNDATION™ Fieldbus and FDI™ standards.
The Industrial Interoperability Standard (The OPC Foundation)
Headquarters: Wolfsburg, Lower Saxony
Mission: "To help industry vendors, end-users, and software developers maintain interoperability in their manufacturing and automation assets."
The association OPC aims to achieve multi-vendor, multi-platform, secure, reliable interoperability for moving data. It represents the secure and reliable exchange of data in the industrial automation space and in other industries. It is platform independent and ensures the seamless flow of information among devices from multiple vendors. Further, the OPC Foundation is responsible for developing and maintenance of this standard.
Essentially, The OPC standard is a series of specifications developed by industry vendors, end-users and software developers. These specifications define the interface between clients and servers, as well as servers and servers. This includes access to real-time data, monitoring alarms and events, access to historical data and other applications.
Initially, it's purpose was to abstract PLC-specific protocols (such as Modbus, Profibus, etc.) into a standardized interface.
Process Automation Users' Association (WIB)
Headquarters: Netherlands
Mission: "Provides process instrumentation evaluation- and assessment services for- and on behalf of- its industrial user member companies."
The association WIB shares technical knowledge, opportunities and applications. Also, it offers discussions with vendors and authorities on implementing and interpreting new rules and legislation. Specifically, it represents the International Association of end-users of components, systems and IT-related items in the Process Industries.
Founded in 1963, WIB operates in close collaboration with sister Associations NAMUR in Germany and EI and EXERA in the UK and France respectively. Initially, a group of 6 founding members has now grown to a membership of about 40.
There are currently 11 active working groups here. For example, Field Equipment (flow, level, temperature and pressure measurements, metering), analytical instruments, environmental instrumentation, quality measurement, and many more.
PROFIBUS & PROFINET International (PI)
Headquarters: Karlsruhe, Germany
Mission: "Promoting, supporting and using PROFIBUS and PROFINET for vendors, developers, system integrators and end users."
The association PI has the aim to deliver automation solutions for the continuous development of PROFIBUS and PROFINET technology. What's more, this includes the know-how transfer and protecting investment for end users. Concretely, PROFIBUS and PROFINET International (PI) represents a global automation community responsible for PROFIBUS and PROFINET, the two most important enabling technologies in automation today.
PI has 1400 members. In order to ensure high-quality products and devices as well as to offer qualified technical support and consulting services, PI has set up official institutions. These include PI Competence Centers, PI Training Centers and the PI Test Labs, for example.
Through audits, regular visits and on-site inspections PI ensures a standardized and agreed quality level and worldwide availability of support. They include all leading automation vendors, plus many end users and other organizations, such as universities.
The Modbus Organization
Headquarters: Massachusetts, USA
Mission: "To drive the adoption of the Modbus communication protocol suite and the evolution to address architectures for distributed automation systems across multiple market segments."
Finally, the association Modbus aims to provide activities relating to the maintenance and proliferation of the Modbus protocol. As such, this organization represents the users and suppliers of automation devices that drive the adoption of the Modbus communication protocol suite. This also includes addressing architecture for distributed automation systems across multiple market segments.
It provides the infrastructure to obtain and share information about protocols, their application and certification. As a result, it simplifies implementation by users and reduces cost.
It has many activities. These include encouraging and assisting Modbus across a broad spectrum of physical layers and transmission media. What's more, it provides information to users and suppliers alike.
To Conclude…
In conclusion, these associations are all great resources and speak to the growing significance of the Process Automation Industry today. So are you a member of an association like this? Or, would like to feature your interview as part of such associations?
If so, please reach out to us at write to us (this needs to be linked to the contact page) and we will get in touch with you.